We use affiliate links and sometimes receive a commission on purchases. This does not increase the price for you and helps us continue to run this blog. We do not receive any free products from retailers and purchase anything we test ourselves.
Are you looking for companies that align with your values of social responsibility and ethical practices? In this blog post, we'll introduce you to fair trade companies that are making a difference in the world. From sustainable fashion to fair trade shoes, these companies prioritize fairness and transparency. We have compiled our list through research of each brand's website and of the Remake fair trade database.
What are fair trade companies?
According to Fairtrade International, fair trade companies conduct business in a way that "changes the way trade works through better prices, decent working conditions and a fairer deal for farmers and workers in developing countries."
Thus, fair trade companies put people before profit. They believe that workers and producers deserve to be paid a living wage for their labor and products. They also provide all employees with a safe space to work, whether they are in a manufacturing facility in Asia or a corporate office in the United States. Fair trade companies are also transparent about how and where their materials are sourced and produced, so consumers can know how everything was made. It may seem obvious that all companies would strive to achieve these goals and operate their businesses in this way, but sadly, that is not the case.
Top Fair Trade Companies in 2023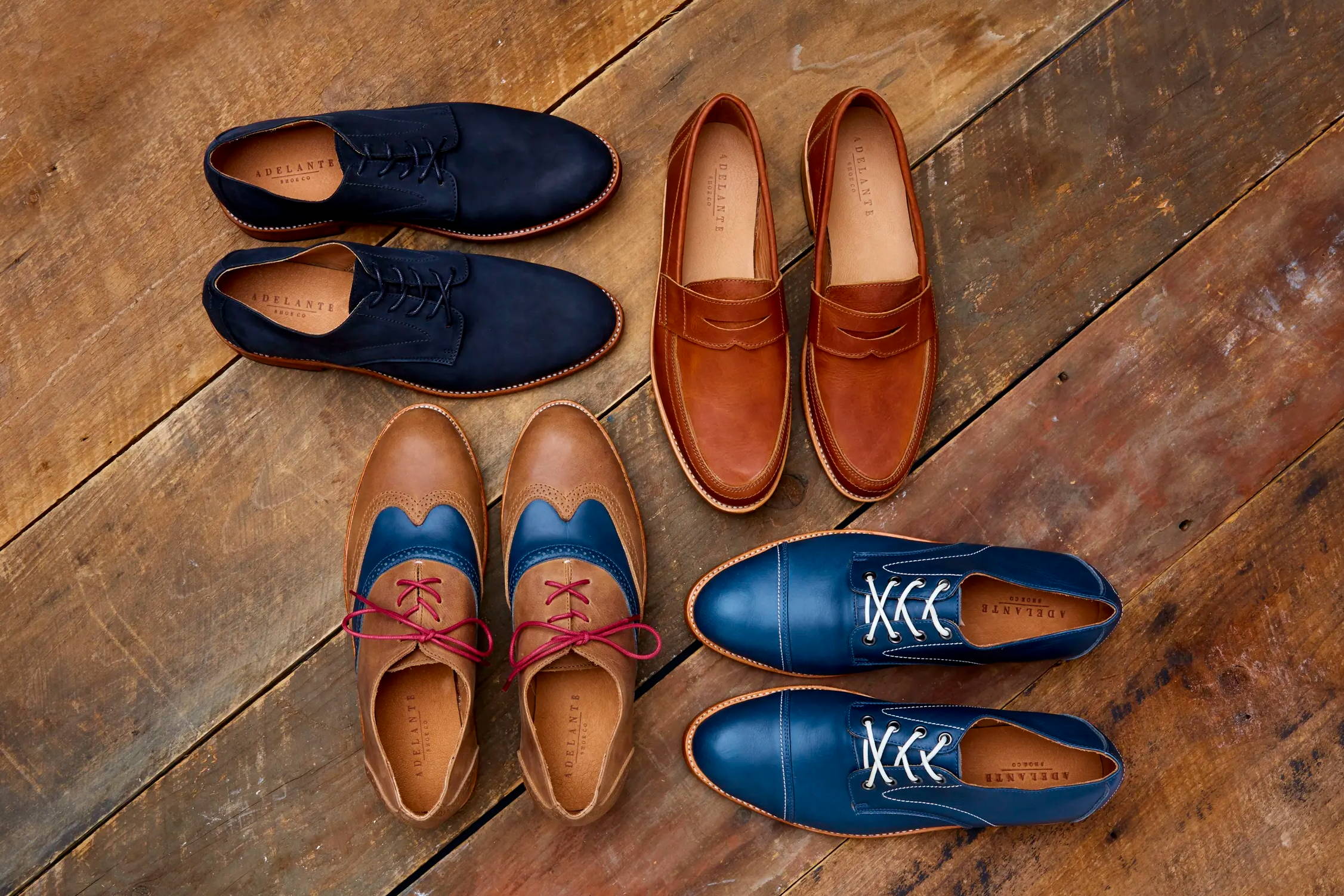 Adelante Footwear
Boots, Shoes
Adelante Footwear handcrafts bespoke leather shoes for men and women in sizes. The firm is one of the most progressive companies when it comes to paying livable wages to their Guatemalan workers.The company uses the "living well" social impact approach as its basis for compensation. Its factories are based in Pastores Guatemala, where the daily minimum pay is $10.50, while the standard fair trade wage is $1.00 higher at $11.50.
The Living Well pay is $16.00 per day, which is 1.5 times the Guatemalan minimum wage. Artisans' wages are calculated based on what it costs to live a comfortable lifestyle in the area.
---
Coalatree
Blankets, Bags, Clothing
Coalatree creates hoodies, jackets, joggers, hammocks, and blankets from recycled polyester, nylon, and even recycled coffee grounds. Coalatree has a Fair Wear certification which verifies that they pay their workers living wages and conducts frequent audits in their factories to make sure working conditions are safe. Their certification also ensures that remediations will take place if issues are found. In addition, they incorporate sustainable energy in their factories and use recycled materials for their products and packaging.
---
Conscious Step
Socks, Sweatshirts
Conscious Step is a fair trade company that manufactures sustainably made socks and sweatshirts. They source organic cotton from pesticide- and insecticide-free crops in India. Their entire supply chain is Global Organic Textile Standard Certified (GOTS), Fairtrade Certified™, Vegan approved, and they also donate a portion of every purchase to the non-profit 1% for the Planet.
---
Cotopaxi
Backpacks, Clothing, Gear
Cotopaxi is a fair trade company that creates outdoor products while working to alleviate poverty, and promote positive social and environmental change. As a B Corporation, Cotopaxi is committed to monitoring its performance against its goals, to ensure that workers are paid a living wage, manufacturing operations are safe and the company's core values are infused into all aspects of its operations. The company donates 1% of revenue to the Cotopaxi Foundation, supporting non-profits such as the International Rescue Committee and United to Beat Malaria.
---
Known Supply
Clothing
Known Supply is an ethical, sustainable slow fashion brand. They partner with Fair Trade Certified™ producers and direct trade suppliers.
---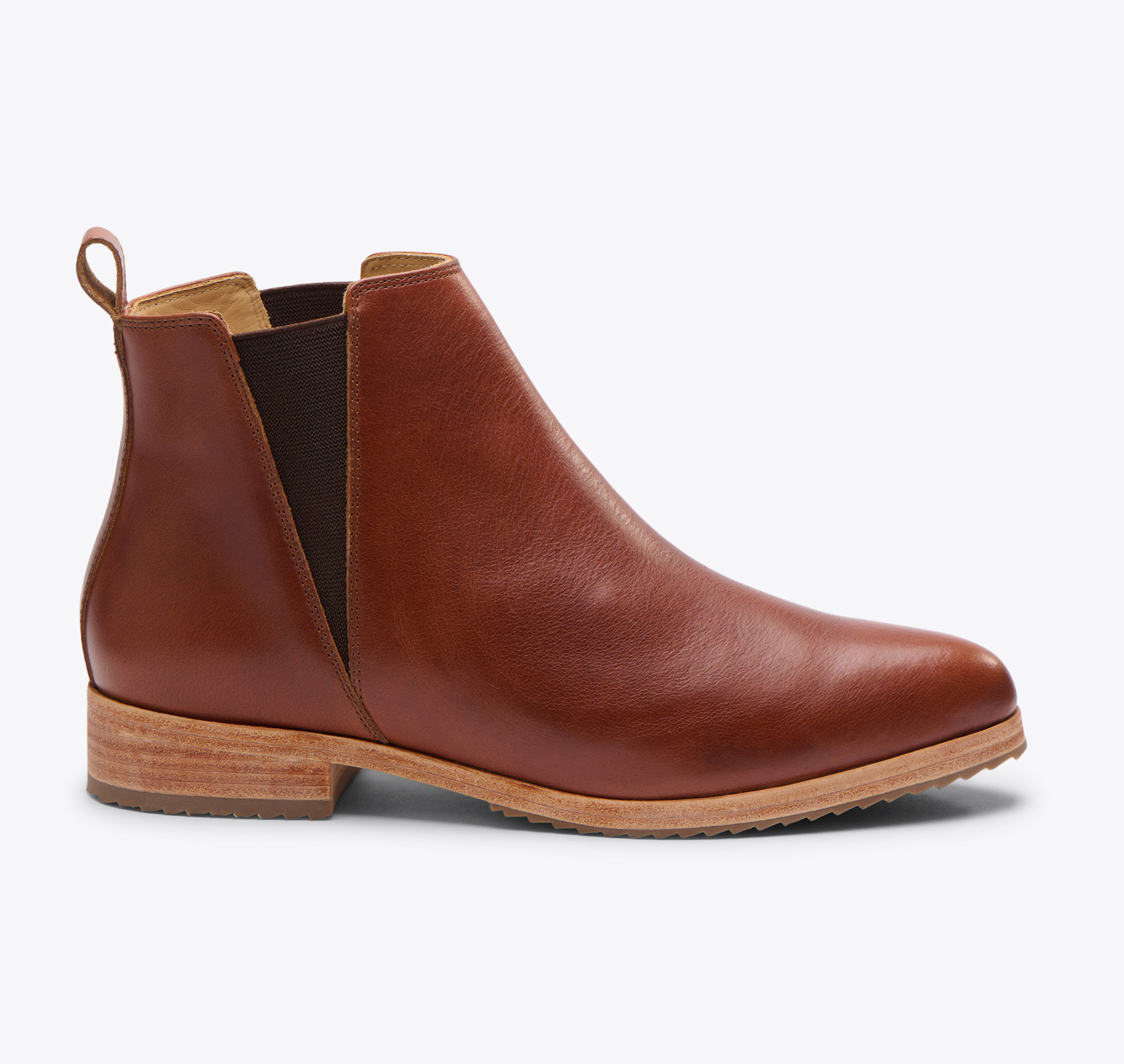 Nisolo
Footwear
Nisolo, a leather goods company located in Nashville, pays its models, photographers, photo assistants, and logistical workers a living wage. The corporation is also open about its number of products in its collection (61,773) and carbon footprint.
---
Patagonia
Accessories, Backpacks, Clothing, Footwear, Outdoor Gear
Patagonia is one of the biggest fair trade companies in the world, and has been ethically producing clothes since 2014, thanks to their collaboration with Fair Trade USA. Today, they have the largest number Fair Trade Certified clothing of any large garment manufacturer. Patagonia's Fair Trade initiative has affected over 64,000 employees in 10 countries across the world since its inception. As of 2019, 39% of its apparel factories are paying their workers a living wage, and the number has grown over time.
---
People Tree Clothing
Clothing
People Tree is a leader in among fair trade companies and is a licensee of FAIRTRADE. This means that products that have the Fair Trade mark are fair trade certified through the whole process of making them, from the farm to the store. With the help of close partnerships, we work with our producers to help them improve their hand skills, develop natural dyes that don't harm the environment, and grow organic cotton.
---
Rumpl
Blankets, Ponchos, Towels
Inspired by nature and comfort, Rumpl creates all-weather blankets, towels, ponchos and even dog beds. Rumpl products are weatherproof and durable, made with the same technical materials as sleeping bags. Rumpl uses Fair Trade Certified down in their Down Puffy and Featherlite Blankets.
---
Tentree
Bags, Clothing
Tentree creates sustainable activewear crafted from 100% organic materials. The company uses Fairtrade Certified organic cotton for all their products. This ensures cotton producers are paid living wages, safe working environments, and community investment.
The company's partner factories are also inspected on a regular basis to verify that they are following the Tentree Code of Conduct and complying with international labor regulations. The firm ensures that employees are adequately paid with living wages, not simply minimum pay, and that they have access to necessary insurance coverage.
---
Veja
Footwear
Fair Trade is one of the main foundations around which VEJA is built. Cotton and rubber are obtained directly from Brazilian and Peruvian growers. The company signs one-year contracts with growers and establishes a price that is independent of the market. This is a key method of ensuring more egalitarian business relationships.
Fair Trade Standards
Producers receive fair compensation for their products, which means that workers are paid at least that country's minimum wage. [Fair Trade Principles]
Fair Trade sets economic standards for manufacturers to more equitably distribute the benefits of trade. These include things like paying the Fair Trade Minimum Price as well as the Premium, requiring traceability of the product through record-keeping as well as transparency in trade relations and providing pre-finance if requested by producers. Social Standards are typically at the co-op or Producer Organization level. Fair Trade does not allow exploitative child labor or any discriminatory employment practices. [Fair Trade Certified Standards]
Fair Trade certification ensures that legal minimum wages are being paid by Fair Trade Certified producers. Fair Trade USA requires that all workers receive salaries and wages that are in line with or exceed legally mandated minimum wages. [Fair Pay Towards a Living Income]
Some Fair Trade Certified products have a set Fair Trade Minimum Price, which acts as a safety net for producers in particularly volatile markets when prices fluctuate. [FAQ – Fair Trade Certified]
The Fairtrade Minimum Price is the minimum that producers are paid when selling their products through Fairtrade and acts as a safety net when market prices fall below a sustainable level. [Fairtrade Standards]
Fair Trade principles include fair wages and fair prices, which represent an equitable share of the final price to each player in the supply chain. [10 Principles of Fair Trade]
FAQs related to Fair Trade Companies
What is Fair Trade?
Fair Trade is a global movement that aims to give producers in developing countries a fair price for their products. This is achieved by ensuring safe and healthy working conditions, prohibiting child labor, and promoting sustainable farming practices. Fair Trade also encourages direct and long-term relationships between producers and buyers, providing stability and the means for producers to improve their lives.
What products can be Fair Trade certified?
A wide variety of products can be Fair Trade certified. This includes, but is not limited to, coffee, tea, chocolate, sugar, bananas, honey, cotton, wine, flowers, gold, and various handicrafts. The Fair Trade certification ensures that these products are produced under conditions that meet specific social, economic, and environmental standards.
How can I find Fair Trade products?
Fair Trade products can be found in many supermarkets, health food stores, and online retailers. Look for the Fair Trade Certified label on products. You can also use the Fair Trade Federation's online search tool or the Fair Trade Certified online shopping guide to find Fair Trade products and retailers.
What are the benefits of buying Fair Trade products?
Buying Fair Trade products has several benefits. For consumers, it means you are purchasing high-quality products that are produced sustainably. For producers, Fair Trade ensures fair wages, safe working conditions, and a better quality of life. Additionally, Fair Trade supports community development by investing in projects that improve education, healthcare, and infrastructure in communities where Fair Trade goods are produced. By choosing Fair Trade products, you are making a choice that positively impacts the lives of farmers and workers around the world.
How does Fair Trade benefit producers?
Fair Trade benefits producers in several ways. Firstly, it ensures that they receive a fair price for their goods, which can help them cover the costs of sustainable production. Secondly, Fair Trade promotes decent working conditions and fair terms of trade for farmers and workers. It also supports community development by investing in projects that improve education, healthcare, and infrastructure in the communities where Fair Trade goods are produced. Lastly, Fair Trade encourages environmentally friendly practices, which can lead to more sustainable livelihoods for producers.
Are Fair Trade products more expensive?
Fair Trade products may sometimes be slightly more expensive than non-Fair Trade products. This is because Fair Trade ensures that producers are paid a fair price for their goods, which often covers the costs of sustainable production. However, many consumers are willing to pay a little extra for Fair Trade products because they know that their purchase is making a positive impact on the lives of producers and their communities.
Who certifies Fair Trade products?
Fair Trade products are certified by various organizations around the world. The most well-known is Fairtrade International, which operates the Fairtrade Mark. In the United States, Fair Trade Certified products are certified by Fair Trade USA. These organizations set the standards for Fair Trade and ensure that producers adhere to these standards in order to carry the Fair Trade label.
Final Thoughts
In conclusion, Fair Trade companies play a pivotal role in promoting equitable trade practices globally. By adhering to Fair Trade principles, these companies ensure that producers in developing countries receive a fair price for their goods, work in safe conditions, and benefit from sustainable farming practices. Fair Trade certification, provided by organizations like Fairtrade International and Fair Trade USA, serves as a beacon for consumers who wish to make ethical purchasing decisions.
While Fair Trade products may sometimes come with a slightly higher price tag, the benefits they bring to producers and their communities are significant. These include fair wages, investment in community development projects, and the promotion of environmentally friendly practices. Moreover, the Fair Trade movement fosters long-term relationships between producers and buyers, providing much-needed stability for producers.
The emergence of direct trade also offers an alternative model for fair and equitable trade, emphasizing direct relationships between producers and buyers. While different in approach, both Fair Trade and direct trade contribute to the broader goal of creating a more equitable and sustainable global trade system.
As consumers, our purchasing decisions can have a profound impact. By choosing Fair Trade products, we can contribute to improving the lives of producers around the world, promoting sustainable farming practices, and fostering a fairer global trade system. In essence, Fair Trade is more than just a label; it's a commitment to making a positive difference in the world.